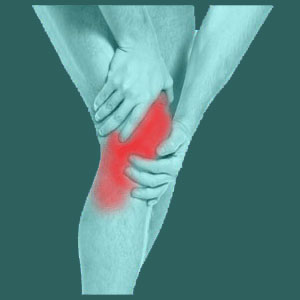 Knee pain from sacroiliac joint issues is a problematic source of symptoms that often leads to failed knee surgery. The sacroiliac joint and knee are mutually dependent structures in the anatomy and both will suffer negative effects when either one is compromised in functionality.
Since sacroiliac joint disorders are difficult to diagnose, doctors often do not focus on the SIJ in cases of secondary knee pain, even when the knee symptoms are recognized as being a result of some other postural or functional deficit. Instead, most doctors tend to focus diagnostic efforts on the lumbar spine, where they are sure to find a plethora of scapegoat conditions just waiting to be incorrectly blamed for the knee issues. This occurrence is one of the major sources of unnecessary knee pain-related spinal surgeries.
This essay details the relationship between the knee and the sacroiliac joint. We will describe why pain in the sacroiliac joint will compromise the knee and also provide a counterpoint discussion on how primary knee pain can negatively influence the SIJ, as well.
Symptoms of Knee Pain from Sacroiliac
Knee pain due to sacroiliac joint issues can mimic any other type of primary knee pain and the symptoms can be comparable with many knee diagnoses, including torn meniscus, iliotibial band syndrome, arthritis, RSI and general traumatic injury.
Patients might have widespread or focal pain in, under, on top of, or around the knee joint. Pain might exist all the time or be linked to particular positions or ranges of movement. Patients with actual sacroiliac joint issues causing their knee pain tend to suffer their worst symptomatic expressions when standing bearing weight on the affected side or when walking and transferring weight to and from the affected side of the SIJ.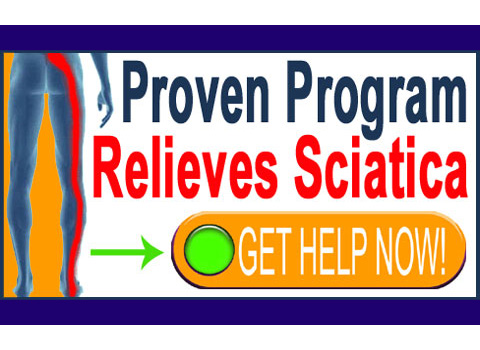 Secondary Knee Pain from Sacroiliac
In cases where the sacroiliac joint is failing to perform normally, the dysfunction will spread upwards and downwards in the body by cascade effect. The stability of the vertebral column is built on the foundation of the sacroiliac joint. Meanwhile, the functionality of the legs, and especially the knee, is dependent on proper stability and movement of the sacroiliac joint.
When the patient is suffering from some variety of sacroiliac joint pathology, be it injury, degeneration, disease, or soft tissue dysfunction, they will be compromised in their ability to stand and walk normally without pain. However, many patients will continue to walk and stand as well as they can, utilizing antalgic modification in the anatomy to compensate for pain. One of the most common compensatory mechanisms is to alter the way the patient stands or walks in order to relieve pain in the SIJ to some degree.
Unfortunately, this compensation mechanism also changes the entire function and alignment of the lower body structures and often places tremendous additional stress on the knee. It is this stress that can result in secondary knee pain and might also eventually develop into a primary form of knee pain due to actual injury or RSI condition over time.
Primary Knee Pain from Sacroiliac
Primary knee pain can result from continuous stress on the knee from a compromised sacroiliac joint, as detailed above. The knee might develop true structural pathology due to the anatomy continuously demonstrating some type of antalgic compensatory mechanism. Similar primary knee injury can occur due to lumbar spinal pathologies as well, as this is why many lumbar spinal abnormalities become the focus of diagnostic efforts and might be scapegoated and treated unnecessarily when the SIJ is truly to blame.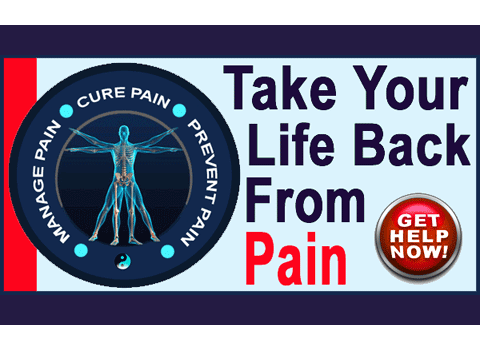 In some patients, primary knee pain may be coincidental to sacroiliac joint problems. Essentially, they may be unrelated in causation or expression, although they will likely develop a relationship if they have not already done so, since both joints are mutually-dependent.
In some cases, we observe the entire process in reverse, with patients injuring their knee or suffering some type of extreme degenerative changes in and around the knee joint that leads to primary symptoms in the affected leg. Since the patient can not perform physically well anymore, they will also use anatomical antalgia to compensate for the compromised knee. This modification from normal standing and walking posture can have detrimental effects on the sacroiliac joint (and entire spine) and might cause secondary pain in the SIJ or even primary pain due to resulting injury or exacerbated degeneration over time.
Sacroiliac Joint Pain > Sacroiliac Symptoms > Knee Pain from Sacroiliac