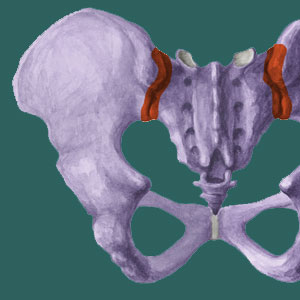 Sacroiliac pain syndromes can affect the skeletal or soft tissues, potentially creating instability or atypical tension within the joint. Being that the SI joint is in close proximity to many other potential pain generators, such as the pudendal nerve, the sciatic nerve and the lumbar spine, symptoms are often mistakenly attributed to SI joint concerns. In other cases, pain is truly originating in the sacroiliac, but is misattributed to these other structures. Either of these scenarios can doom treatment attempts to failure, since the therapies will not be addressing the true causative mechanism for pain.
This resource section explores the ways in which the SI joint can become painful. We will also discuss why the sacroiliac makes a perfect scapegoat for pain, as well as how it is often overlooked as a symptomatic source, despite being the true origin of discomfort.
Sacroiliac Pain Variations
Sacroiliac joint pain is broken up into 2 primary categories of action: There are skeletal concerns that influence the joint through injury, degeneration, infection or inflammation and there are soft-tissue pathologies that can directly cause pain or create functional deficits and abnormalities that can enact pain.
Sacroiliac joint dysfunction includes both hypomobility and hypermobility issues that might lead to joint fixation or instability, respectively.
Sacroiliitis describes inflammation of the joint and is commonly seen in disease and infectious processes that influence the joint.
Compressive neuropathy might result when one or more of the ligaments that attach the pelvis to the sacrum interfere with either the pudendal or sciatic nerves.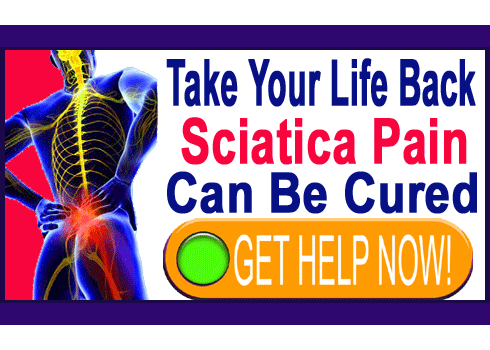 SIJ Pain Topics
Pain in the SI joint can manifest itself in many different expressions. In the dialogs below, we cover each specific types of sacroiliac joint pain in order to best serve patients needs in understanding their specific variation of symptomology. As each new topic is made available, it will be added to the following section:
Acute sacroiliac pain flares-up suddenly and horrifically, often debilitating the patient until the episode passes. Sacroiliac flare-ups often force the patient into bed to recover, since physical activity will be difficult to perform.
Chronic sacroiliac pain is the rule of thumb when it comes to SIJ syndromes, since most are created by structural issues that will endure until treated. Recurrent sacroiliac pain often consists of episodic acute attacks before settling in to a chronic pattern.
Unilateral sacroiliac joint pain affects only one side of the body and is far more common than bilateral sacroiliac pain, which affects both sides.
Sacroiliac joint pain on the left side does not have any special significance when compared to sacroiliac joint pain on the right side, but either expression might relate to posture, injury, repetitive activity, leg length or other factors that may incite symptomology.
Excruciating sacroiliac joint pain is usually the result of dramatic hypermobility leading to breakdown of joint integrity and stability.
Do you suffer from a painful sacroiliac joint? How do you know that the pain is actually generated from the joint, since diagnosis is an almost completely subjective process?
Some patients write to us stating that their sacroiliac joint went out. What does this mean? Is it possible for the SI joint to subluxated or suffer dislocation?
Sacroiliac suffering causes many patients to seek dramatic medical interventions, such as injections or surgery.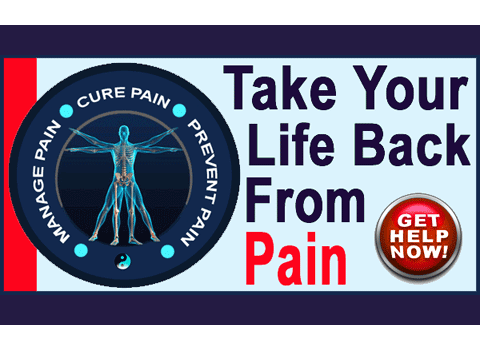 Sacroiliac lower back pain is a regional syndrome that creates the most challenging diagnostic profile, since it can originate in many different structural origins, such as the hip, lumbar spine or muscular anatomy.
Sacroiliac and piriformis pain are often confused, since symptoms can mirror one another through compression of the sciatic or pudendal nerves.
Overcoming Sacroiliac Pain
In order to end sacroiliac symptoms, patients must have the benefit of a correct diagnosis and targeted treatment that will resolve the underlying causation of pain. Each different type of pain might entail a completely unique ideal therapeutic path, so it is in every patient's best interest to be able to accurately describe and characterize their pain to assist diagnosticians with evaluation. SIJ pain can usually be cured once the correct causation is identified. Better still, most cures for most conditions can be rendered nonsurgically and without the need for long-term pharmacological intervention.
Now that you understand the different varieties of SI joint pain, please continue forwards to learn more about the many treatment options that are available to cure these sacroiliac sufferings, or at least reduce their severity.
---
Sacroiliac Joint Pain > Sacroiliac Pain
---