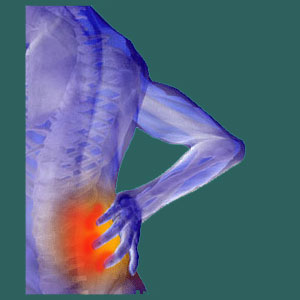 Oxygen deprivation sacroiliac pain is a direct result of the ischemic process and is most often driven by a mindbody imperative, rather than any circulatory or blood-related pathology. Oxygen deprivation is the mechanism of pain that was made famous through the work of the renowned Dr. John E Sarno at The Rusk Institute of Rehabilitation Medicine at New York University Medical Center in Manhattan, New York.
Oxygen deprivation remains the most logical mechanism for the mind to produce pain, since it is highly effective, can target any and all anatomical tissues and leaves virtually no evidence of its existence. Ischemia is the perfect convincing doppelganger of structural pain syndromes, despite having no relation to any anatomical abnormality, injury or defect.
This engrossing essay provides scientific explanation for the process of oxygen deprivation-related symptoms in the sacroiliac joint. We will provide an overview of both structural and mindbody variants of ischemia and touch on the reasons why the condition is rarely accurately diagnosed within the traditional medical establishment.
Structurally-Motivated Oxygen Deprivation Sacroiliac Pain
There are some circumstances where some patients are suffering from structurally-motivated ischemia. These events are not common, but can include the following mechanisms of action leading to reduced oxygenation of the SI joint and the surrounding region:
Circulatory concerns are the most common reasons for regional ischemia. Circulatory vessels can suffer from blockages, stenosis, or compression leading to clotting and deficient blood flow to specific regions of the body.
Heart problems can lead to insufficient blood flow due to the inability to pump enough blood throughout the body.
Blood problems can affect the blood's ability to transport oxygen molecules throughout the body, even when circulation is normal.
Routine testing can usually accurately diagnose all of these conditions, as long as the patient receives a comprehensive diagnostic workup.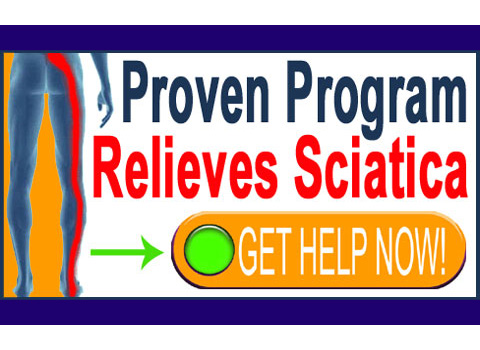 Mindbody Oxygen Deprivation
The majority of oxygen deprivation sacroiliac pain is caused as a purposeful process enacted by the subconscious and unconscious portions of the mind. This tactic is virtually always a defense mechanism designed to effectively act for primary gain. In most instances, the objective sought is the conscious focus on the body, in order to prevent the conscious recognition of repressed and suppressed sensitive psychoemotional inventory.
The mind is fully capable of healing the body of pain, but it is also completely capable of causing pain when pain suits its greater good agenda. The subconscious mind will go to great lengths to preserve the consciousness's self image and must curate a considerable amount of unpleasant emotional baggage that continually seeks to escape into conscious recognition. Therefore, the mind invents various coping strategies to make its goal easier to achieve and the most effective of these techniques is the production of pain.
The target of mindbody oxygen deprivation is almost always a location where abnormality or injury is known to exist. Remember that the mind fully knows the location of anatomical degeneration, defect and trauma, even if the conscious mind does not. The result is that the irregularity in the region will be blamed as the source of pain while the true ischemic process remains unidentified and untreated. This is why so many treatments and surgeries fail to provide satisfying outcomes. They are simply misdirected at an incidental structural abnormality, rather than targeting the true origin of symptomatic activity. This is all part of the mind's ingenious plan.
We provide very detailed coverage of why the mind would choose to create pain using ischemia throughout other articles on this website and on all the other web resources of The Cure Back Pain Network. If you are interested in learning all you can about this very common and insidious form of chronic pain, (and you should be!) then we highly recommend reading all of these offerings to gain a firm comprehension of a concept that just might save your very life. Please use our search function to query the terms "ischemia" and "oxygen deprivation".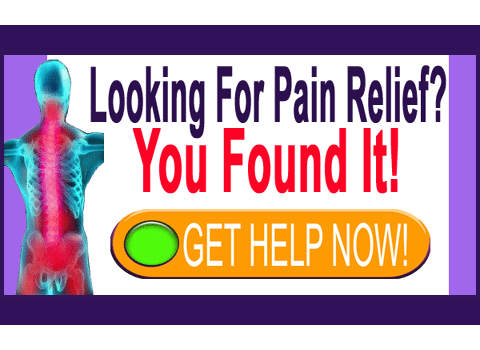 Oxygen Deprivation Sacroiliac Pain Diagnostic Woes
Oxygen is a necessary commodity for every cell in the human body. Without oxygen, cells can not metabolize and will die. It is really that simple. In structurally-motivated cases, necrosis is the end result of many oxygen deprivation syndromes. This cellular death can spell big problems for any patient and might lead to disability or death. In psychologically-enacted cases, the mind will virtually always stop short of creating any lasting damage using the ischemic process. Instead, it will merely use the transient consequences of low level oxygen deprivation to produce painful expressions and focus the consciousness on the suffering of the body, rather than the hidden and more significant suffering of the mind.
It is of paramount importance to know that ischemia is a reversible mechanism of pain in both forms. Structural forms can be resolved using medical interventions, while mindbody variants can be effective cured by employing knowledge therapy. In fact, most patients are delighted to learn just how simple it can be to both cure ischemia sacroiliac pain, as well as provide a host of additional benefits using knowledge therapy techniques. If you are looking for more information about how to relieve ischemic pain anywhere in the anatomy, we cover the topic in full in our peer-acclaimed book Cure Back Pain Forever. You can also read the notable literary works by Dr. John E. Sarno.
Sacroiliac Joint Pain > Psychosomatic Sacroiliac Pain > Oxygen Deprivation Sacroiliac Pain