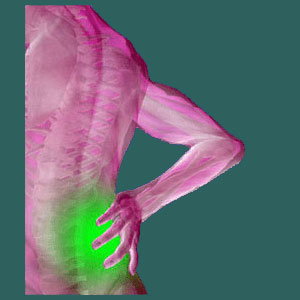 Sacroiliac pain from different leg lengths can be linked to functional or structural short leg syndrome. The idea that sacroiliac joint symptoms are caused by variations in leg length remains a very controversial subject, especially in cases of functional short leg. We have been covering the debate over various types of symptomology which may or may not be directly motivated by demonstration of a short leg for over 15 years and this essay continues our tradition of shedding objective light on a hotly-argued topic.
Short leg syndrome is actually a very common condition, with patients expressing evidence of both skeletal and soft-tissue related leg length differentials for unique reasons. Different leg lengths have long been blamed for causing a diversity of symptoms, even though there is often little evidence of pathology expressed in a given individual. Additionally, many research studies have established little link between demonstrating objective short leg and the experience of chronic pain.
This discussion will focus on the proof that sacroiliac joint issues can result from some short leg concerns, but also that many cases of short leg-related sacroiliac joint pain are obviously misdiagnosed.
Structural Sacroiliac Pain from Different Leg Lengths
Structural short leg syndrome is defined as patient profiles wherein the actual leg bones are of 2 different lengths or the joints are structurally-asymmetrical from left to right side. Structural short leg is an objective form of different leg length condition that can be clearly observed and documented using medical imaging technologies, such as x-ray, CT scan or MRI study.
Most structural short leg conditions are subtle and are easily corrected using orthotic shoes or shoe inserts. Furthermore, most treatment is rendered for comfort and aesthetic reasons, since the majority of patients do not complain of suffering any type of significant pain due to their short leg abnormality. This evidence has been used by many doctors to support the theory that most cases of structural short leg might be documentable, but are not inherently pathological, If anything, most of these cases are considered harmless structural irregularities that are easily compensated for by the versatile human anatomy.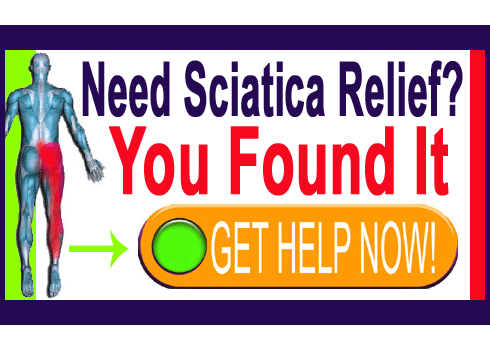 However, there are some cases where for numerous possible reasons, a person might experience some form of pain due to different leg lengths or due to some posture or ambulation problem that is caused by the abnormality. These people might experience pain in the feet, ankles, knees or hips. They might also express symptoms in the lumbar spine or of course, in the sacroiliac joint, since these latter 2 areas are affected by all functional changes from the ground up and may suffer exacerbated chances for injury or degeneration due to unusual anatomical circumstances, such as short leg syndrome.
Functional SIJ Pain from Leg Length Differential
Functional short leg describes a far more subjective version of different leg lengths in virtually all cases. When imaged, the bones and joints will look identical, yet some care providers will diagnose a distinctive difference in leg length based on changes to the soft tissues that bind and control the movement of the leg bones or pelvic positional irregularities.
Functional changes range from verifiable conditions wherein soft tissue pathologies can be objectively observed and evaluated using accepted diagnostic protocols to conditions that amount to smoke and mirrors observations of caregivers who might not embrace or practice legitimate medical science.
Functional short leg can come from many possible origins, including spinal subluxations (according to chiropractors), muscular imbalances, soft tissue injury, fallen arches, joint issues, and idiopathic factors, as well. Regardless of causation, the sacroiliac joint, like the other major lower limb joints, might be suspected of suffering pain due to the presentation of functional short leg and the consequential changes to posture and gait.
Sacroiliac Pain from Different Leg Lengths Controversy
Many doctors believe that the human body can compensate for structural or functional short leg, since the majority of people diagnosed with objective evidence-based versions of these conditions do not complain of pain, despite demonstrating the condition for many, many years in some cases. Their bodies seem to have grown to acclimate day by day to the atypicality, remaining asymptotic even when the visual evidence of the condition became obvious.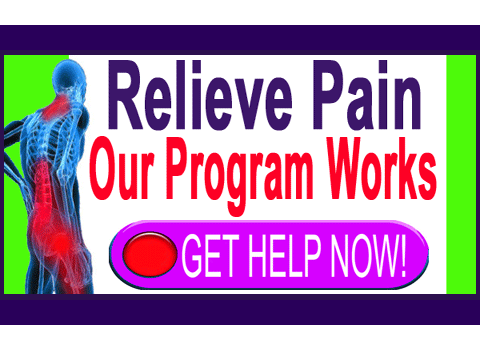 Meanwhile, many care providers focus their entire practices on diagnosing and treating various forms of short leg syndrome, and might blame all manner of health issues on this root origin process. Admittedly, in some instances, the diagnostic criteria used to evaluate patients might be suspect and the types of treatment rendered might not make any sense or even provide any benefit under objective medical analysis. However, these people do make lots of money by diagnosing and treating the condition, so they all have vested interests in arguing the validity of their theories.
We tend to stay out of the fighting when it comes to short leg syndrome. We have seen enough evidence to support all sides as being valid sometimes. We know that structural short leg can be painful, and can also be harmless and incidental, often without regard to its severity. Likewise, we have seen actual cases of severely painful functional short leg, as well as literally tens of thousands of cases that were likely misdiagnosed using nonevidence-based evaluation by questionable care providers.
We tend to agree that if symptoms do develop, they might affect any of the lower body joints, including the ankle, knee, hip, sacroiliac or lumbar spine. However, we also tend to acknowledge that in most cases, the theory of short leg as a primary causative theory of sacroiliac pain falls short of fitting an objective diagnostic profile. Therefore, we highly recommend that all patients seek multiple diagnostic opinions from a variety of different types of care providers if this idea of short leg causation has been applied to their sacroiliac pain.
Sacroiliac Joint Pain > Causes of Sacroiliac Pain > Sacroiliac Pain from Different Leg Lengths