Unilateral sacroiliac pain affects one joint on the left or right side of the pelvis. However, some patients will immediately or eventually develop bilateral SIJ pain after the start of unilateral symptomology. Unilateral pain is the most common form of sacroiliac symptom and can exist on either side of the human anatomy.
Patient statistics show a clear trend that pain in one side of the sacroiliac often leads to bilateral pain problems for patients. There are several theories of why this occurs. Additionally, we have discovered some of our own findings in terms of which leg is most often affected by unilateral SIJ symptoms. We will share these discoveries with our readers during the course of this interesting essay.
This report concentrates on explaining single sided sacroiliac pain conditions on the left or right side. We will also discuss why some unilateral expressions transition to bilateral expressions or migrate from one leg to the other over time. Finally, we will detail some of our thoughts on why many more patients develop pain on the left, as opposed to the right.
Unilateral Sacroiliac Pain Profiles
Single sacroiliac pain conditions are more numerous than bilateral sacroiliac joint pain. These conditions can be caused by the full range of possible sources of SIJ suffering, including arthritis, sacroiliitis, injury, ligament dysfunction, hypermobility, hypomobility and general instability.
Unilateral sacroiliac pain might be patterned or unpredictable. Some patients have pain all the time, while others only have pain occasionally or during particular physical activities, such as standing, sitting or walking. Additionally, the degree of pain ranges from mild discomfort to truly debilitating torment.
In our experience, the degree of pain experienced does not always correlate to the clinical severity of the condition. We see lots of patients who demonstrate minor issues in the SI joint, yet suffer very severe symptoms. We also see many patients with dysfunctional joints, who really do not experience much pain at all. Of course, there is every step in between these 2 extreme possible in expressed symptomology. However, it is important to remember that many SIJ pain conditions are misdiagnosed and therefore symptoms might actually be generated by other structural or mindbody processes. You must also account for negative psychosomatic overlay on pain, as well.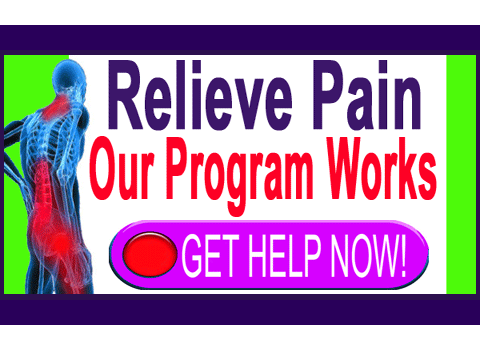 Left or Right Side Sacroiliac Pain Migration
Many patients who experience unilateral sacroiliac joint symptoms will eventually suffer pain in both joints or will have pain move to the other joint after successful treatment of the primary complaint location. Why does pain in one side dispose patients towards development of pain in the opposite side of the anatomy?
In scenario one, we have patients who quickly develop pain bilaterally after and initial complaint of unilateral symptoms. These patients typically present bilaterally within 2 to 8 weeks time. There are several reasons why this may occur. Changes in posture and ambulation can cause stress in the unaffected sacroiliac joint, since it must work harder to compensate for the damaged and painful side. This stress increases the chances of developing pain bilaterally. Pain might also spread due to mindbody influence, especially due to nocebo effect in response to treatment or programming.
In other cases, the patients will suffer unilateral pain for a time and will most often enjoy recovery (not always) with indicated treatment of conservative or surgical variety. Once cured, the pain will reappear within several weeks to several years on the opposite side. This can result from delayed onset structural changes caused by the compromised sacroiliac joint stressing the normal joint as detailed above. In some instances, the degenerative effects of this added stress are not immediately apparent. The pain might also move in response to successful treatment if it is actually of psychogenic origin. This is commonly seen in chronic pain patients of all types who enjoy a cure of one symptom only to suffer a substitute symptom in a new location of the body. This will unfortunately continue indefinitely until the root psychoemotional cause is addressed.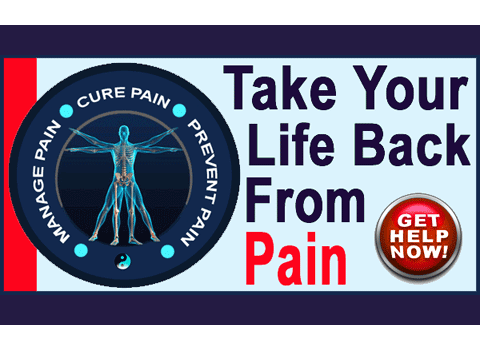 Unilateral Sacroiliac Pain Selection
We have noticed a correlation between which side of the body is affected in relation to which side of the body is dominant. Approximately 88% of people worldwide are right handed. However, 65% of patients are diagnosed with unilateral sacroiliac pain on the left side of the body. While this is not a direct correlation, it does seem to point to a disposition for people to develop preliminary sacroiliac joint pain on the less dominant side of the anatomy.
Physical therapists have considered these statistics and some have provided theories on why this occurs. We have not found any evidence to support any of these theories yet, but are still researching and observing large patients populations for any definitive clues as to why the less dominant side of the body seems to be the site of most SIJ diagnoses.
Sacroiliac Joint Pain > Sacroiliac Pain > Unilateral Sacroiliac Pain