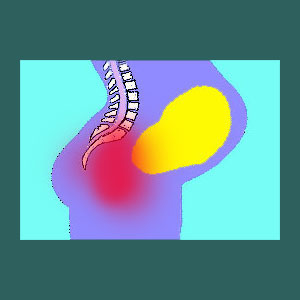 Pregnancy sacroiliac pain might occur due to several possible causative mechanisms, including hormonal changes and asymmetrical weight gain. Pregnancy can be very tough on a woman's body and it is almost universal for most mothers-to-be to suffer from some form of physical discomfort while preparing to give birth.
The sacroiliac joint is actively involved in the birthing process, since it must open up to allow the pelvis to expand and facilitate passage of the child during delivery. Along with the coccyx, pubic symphysis and a diversity of soft tissues, the sacroiliac changes in form and function as birth time draws near. These structural and functional changes can sometimes cause pain prior to birth or after giving birth.
This essay concentrates on explaining the reason why sacroiliac joint pain is so common during pregnancy. We will detail the possible sources of pregnancy-related SIJ symptoms and provide some helpful advice for women with severe symptoms.
Hormonal Pregnancy Sacroiliac Pain
During pregnancy, and especially during the last trimester, the female body produces more relaxin. This hormone acts on many of the body's tissues, encouraging them to relax (and the name implies), facilitating the passage of the baby towards the birth canal. One of the major action sites of relaxin is the sacroiliac joint.
Relaxin causes the ligaments of the sacroiliac joint to loosen, enabling a wider range of movement for the joint. For many women, pregnancy will be the first time the joint will be so mobile since childhood, despite some degree of loosening during their monthly menstrual cycle.
In some instances, hypermobility occurs within the joint, causing it to be unstable and possibly painful. Weight bearing and physical activity will generally worsen these symptoms and might prevent some women from maintaining an active lifestyle through the end of their pregnancy.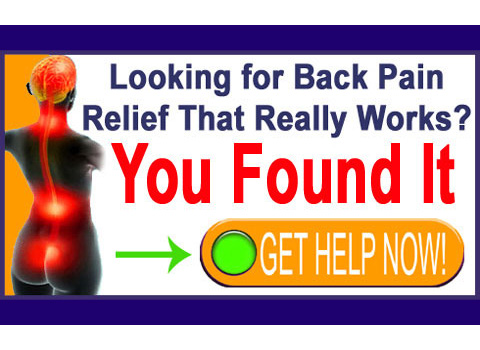 Weight Gain Sacroiliac Pain
Many pregnant women will gain a substantial amount of weight in addition to the actual weight of the baby they are carrying. While it is important for a woman to eat right and remain healthily nourished during pregnancy, countless studies have determined that large unnecessary weight gain is one of the major detrimental factors to a problem-free pregnancy and a healthy mother-to-be.
One of the major complications of weight gain is observed in its influence on sacroiliac joint pain. Since the SI joint is directly responsible for weight bearing and transferring loads from the legs to the torso and vice versa, it is logical to understand why these joints are susceptible to pan caused by the increased stress of excessive weight gain. Worse still, the weight put on by most women is asymmetrical, being centered in the frontal abdomen and not supported ergonomically by the lower body anatomy. This can exponentially increase the already substantial pressure of this weight on the SI joint, since the force is anterior to the joint, which is primarily designed to accommodate weight from above.
Pregnancy Sacroiliac Pain Recommendations
Pregnant women are very brave to manage all the discomfort and sacrifices needed to bring a new life into the world. We provide the following proven tips to help women to better reduce the severity of sacroiliac pain and its functional limitations on their lives: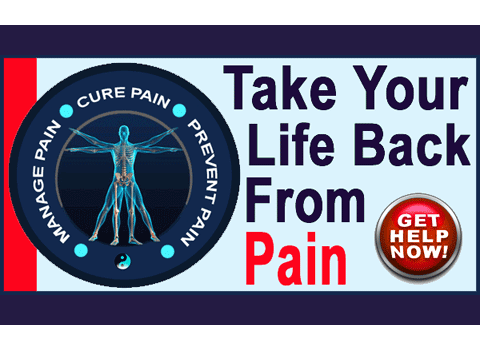 Some hormonal conditions involving excessive or early onset excessive relaxin production can be managed with targeted organic chemical therapies. This can delay the effects of relaxin on the sacroiliac joint until shortly before the time of expected delivery. Similarly, some organic chemical therapies can be effective for women who continue to suffer sacroiliac joint pain following the birth.
Maintaining a healthy weight and lifestyle is super important during pregnancy. Although it was common in years past for doctors to advise women to rest at home, and even in bed in some circumstances, most physicians now agree that an active pregnancy is ideal in almost every case profile. Therefore, women should stay active, exercise and watch their dietary intake in order to decrease their chances of gaining excessive and unnecessary weight during pregnancy. This advice will not only help to mitigate sacroiliac symptoms, but will also help women to feel better and recuperate faster following the birth.
If SIJ pain must be directly treated, tend towards natural methods of care, such as exercises, stretches and physical therapy, with the addition of acupuncture, massage, chiropractic and other symptomatic modalities to minimize acute pain. Pharmacological therapies should be avoided by any pregnant woman, as well as in women who are breastfeeding after the birth.
---
Sacroiliac Joint Pain > Causes of Sacroiliac Pain > Pregnancy Sacroiliac Pain
---