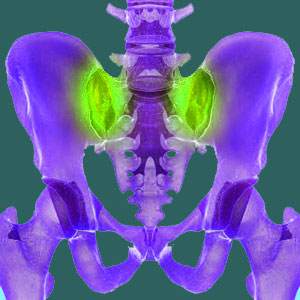 Sacroiliac diagnosis can identify the root cause of pain in the SI joint. Understanding why the joint is painful is far more important for successful treatment than simply knowing that the joint is indeed the source of suffering. Therefore, the process of diagnostic evaluation must first pinpoint that the joint is indeed the origin of pain and then figure out why the joint is symptomatic.
The major problem with the diagnostic process for SI joint concerns is that none of the commonly utilized practices are especially accurate. This explains why so many people who currently have a diagnosis of SI joint pain were originally diagnosed with some other possible cause of pain, and why many of these same people will eventually receive yet another revision to their diagnosis, blaming some other condition after sacroiliac treatment fails. This is not speculation, but statistical fact based on over 12 years of research into the efficacy of the diagnostic process.
This resource section examines the modalities of care used to diagnose sacroiliac pain. We will also discuss some of the inherent problems with the diagnostic process as a whole and provide guidelines for patients to improve the accuracy of their own diagnostic efforts.
Sacroiliac Diagnosis Process
The SI joint is rarely the focus of original diagnostic efforts. Instead, patients usually receive attention to their hip or lumbar spine, as these are the areas that are more commonly responsible for enacting regional symptoms. Remember that SI joint pain can be posterior, affecting the lower back, buttocks and leg, or can be anterior, affecting the hip and groin. Some SI joint pain issues affect both front and back regions.
Often, the SI joint will begin to receive attention after a hip or lumbar spinal issue has been treated, yet pain remains. This accounts for a substantial number of SI joint pain diagnoses. In select circumstances where patients demonstrate particular conditions that are likely to induce SI joint problems, they might be labeled with some SIJ diagnosis from the start, but this scenario represents only about 10% of all diagnosed patients.
Misdiagnosis of SI joint concerns is a huge problem, as well. Many patients who are now in treatment for SIJ issues will not enjoy satisfying therapeutic outcomes and will likely seek another opinion at some point. Of these patients, about 75% to 85% will receive a new diagnosis, once again usually centering on the hip or lumbar spine, depending on the results of imaging studies and symptomatic location.
These statistics are not at all promising and clearly show problems with the way SI joint pain is currently evaluated.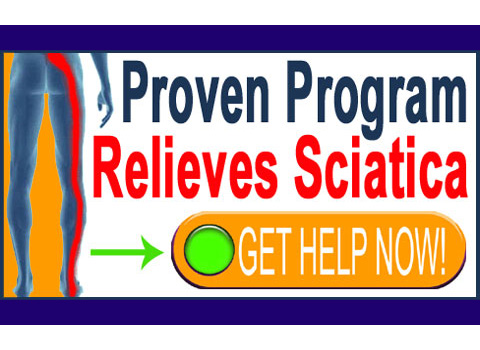 SIJ Pain Diagnosis Dialogs
Below, we detail some of the important topics associated with the diagnosis of SI joint pain. As each new essay is completed and made public, it will be added to the list below:
Sacroiliac scapegoat conditions account for a substantial proportion of all SI joint diagnoses. Ligament abnormalities are difficult to verify and are often subjectively diagnosed without merit, while bone degeneration is normal and usually asymptomatic.
Sacroiliac MRI provides a good look in and around the joint and might be helpful in the diagnosis of some structural joint issues. Sacroiliac x-ray is far less useful and can only detail extreme, unusual bone pathologies and dramatic arthritis that might be responsible for pain.
Have you ever asked your doctors about the sacroiliac pain prognosis prior to treatment? You should!
Sacroiliac specialists can be physicians, physical therapists, chiropractors or other complementary therapists. Which type of doctor is the best for sacroiliac pain really depends on each patient's attitude toward healthcare, but we strongly recommend using a traditional physician for diagnostic evaluation.
Misdiagnosed sacroiliac pain accounts for many currently diagnosed patients. In virtually all cases, pain is mistakenly attributed to nonexistent soft tissue problems or completely normal joint arthritis.
Sacroiliac tests include many provocative and nonprovocative practices that can measure joint mobility and potentially elicit pain from manipulation. Some of the more commonly utilized practices include: the Gaenslen Test, the iliac gapping test, the iliac compression test, the FABER or Patrick Test and the thigh thrust sacroiliac test.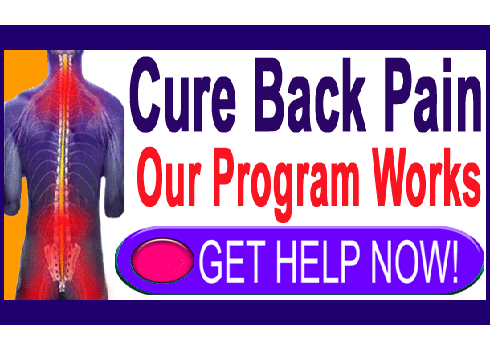 Sacroiliac Diagnosis Problems
None of the methods of diagnosing SI joint pain are viewed as being overly accurate. All are subjective unto themselves and are usually used in combination with one another in order to increase the chances for an accurate verdict. However, if each individual practice is not really valuable, then it is a bit naive to think that several used in tandem will produce any more reliable results.
Structural pain syndromes that affect the bony surfaces of the joint are easier to verify using diagnostic imaging. However, these anatomical changes are known to be universally seen and rarely the cause of any pain whatsoever. Soft tissue-based pain syndromes are far more subjective, virtually always being diagnosed using mobility evaluation and pain provocation testing that can actually trigger discomfort from a wide range of causative conditions.
Patients are strongly cautioned to seek out second diagnostic opinions on any SI joint pain syndrome before starting treatment. Statistically, this step will serve you better than anything else, given the high rate of misdiagnosis and revisionary diagnosis affecting SI joint pain sufferers.
---
Sacroiliac Joint Pain > Sacroiliac Diagnosis
---